Feb 17 2016 18058 1
Last week, we discussed the "Three L's" in real estate--items that cannot be changed with the property. This week, it's the "Four C's"--items that can be changed, usually to the buyers advantage. The first C is "Carpet". You like everything about the house but the worn (or filthy or ugly) carpet. That's easy to change to something more fitting to you personal lifestyle. And you can often get the seller to share in the cost.
The second "C" is color. Don't walk away from a house you really like because of funky wallpaper or an orange bedroom. A few hundred dollars and a weekend of sweat equity will put your personal stamp on the home.
Clutter is the third "C". Sellers who don't declutter must expect a poor showing. Take a tape measure to determine whether your furniture and valuables will fit in the home.
"C" number 4 is cleanliness. Like "clutter", these sellers are just inviting lower offers, so take advantage of that fact. Look past the dirt and clutter and possibly get a great buy.

If after considering the three "L's" the property is 85% of what you're looking for, the other 15% comes from adding your personal touches. And those personal touches likely come from these four "C's". Don't let these items stand in the way of a great buy on your next home.
For more information, call or text Bob Armstrong, eXp Realty, 502.648.1918.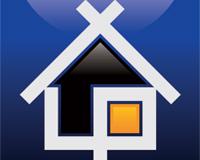 Author:
Bob Armstrong
Phone:
502-648-1918
Dated:
February 17th 2016
Views:
651
About Bob: ...