SELL Or LEASE
1. If you lease, thee's constant upkeep and maintenance to perform. You'll likely get regular calls at all the wrong times to have you "fix" something--.a leaking toilet, a dripping faucet, a broken window, new carpet, etc. etc. This is time consuming, often expensive, and you'll need a list of good and reliable "handy persons". Or you can hire a professional management company, but that will likely cost you 5% to 10% of your income in management fees
2. Renters generally don't have the same respect for your nice home that you have. They have no financial interest, so they treat your home as "a rental". this can cause physical damage over and above the normal wear and tear. This can cost you a LOT of unexpected time and unbudgeted money.
3.The real estate market, as well as your property, may not appreciate as you anticipate. Recently, we've been through a period where prices plateaued--or, worse, some properties even lost value. We do not know what the future holds, but we do know approximately what you will receive for your property now.
4. So, is it better to accept a little less for your property now and re-invest in another property or portfolio of your choice? Or is it better to leave your money in an asset that may have run it's course for awhile?
Questions? Call or text Bob Armstrong, 502.648.1918. And if you're selling an existing rental, remember to ask Bob about a 1031 tax free exchange.
P S ..and I'm never too busy for your referrals.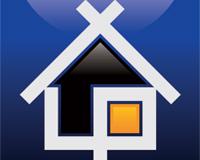 Author:
Bob Armstrong
Phone:
502-648-1918
Dated:
March 21st 2016
Views:
500
About Bob: ...