Your Homeowners Insurance
If your home floods, has wind damage, or you're robbed, you expect your homeowners insurance to help pay the expenses to cover the loss. But there are limitations. So that you can be prepared, here's four things your insurance likely won't cover.
1. Termites. Termites can do severe damage to your home. Paper, wood, cheap mulch, etc. in close contact with your home provides food for the termites, and possibly an entry into your home. Moisture accumulation around the foundation and in the crawl space can provide a place for the termites to thrive. They can destroy support beams and other wood in your home. If termites do cause damage to your home, do not expect your homeowners policy to cover the costs of repairs.
2. Sewer back-up. As sewer lines rapidly age, many homes are hit with sewage backups due to out of date or clogged sewer lines. Blockages can occur from tree roots finding their way into the cracked sewer line. A sewer back up can ruin flooring, furniture, walls, electrical systems, etc. Your basic homeowners insurance will not cover this damage. You may be able to purchase extra coverage as a rider to your present policy--just check with your agent.
3. Mold. Mold is not just unsightly--it's also a health concern. Mold can bring out symptoms similar to allergies, and can cause difficulty in breathing. Traditional homeowners insurance limits, or excludes entirely, damages due to mold.
4. Wear and tear. All homes suffer wear and tear. A faucet begins to leak, carpet wears out, the garage door opener fails, etc. etc. While these items are not covered by homeowners insurance, you'll want to clear them up, both for your own comfort as well as for maintaining your homes resale value.
Bob Armstrong
eXp Realty
502.648.1918
P S.. .and I'm never too busy for your referrals.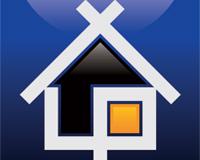 Author:
Bob Armstrong
Phone:
502-648-1918
Dated:
March 23rd 2016
Views:
470
About Bob: ...